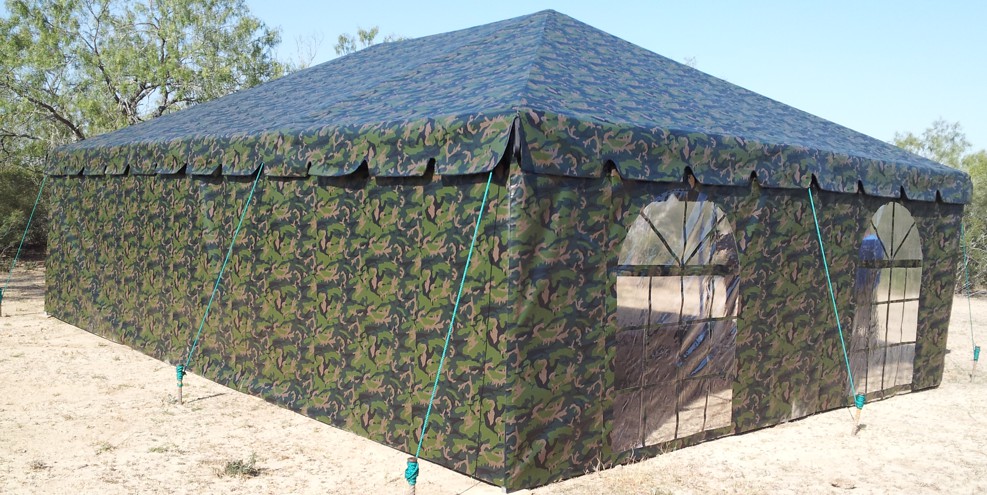 Personalize your customer's top with a company logo
We provide complete graphic services!
Logos and lettering are painted with Nazdar onto banners
Banners are welded onto your top or valance
Fax or Email a copy of your logo to get a price quote
Contact Us for Tent Color Availability
Call Now To Order! (800) 865-5064
Event Tents for Sale
We have many customers who are hosts or vendors at events such as concerts, book signings, expos, and trade shows. All of these events can be enhanced with our event tents for sale. A large number of these events are held outdoors, and the addition of a tent can make vendors at these activities feel more comfortable because they are out of direct sun or rain. The event tents can also be used indoors in expo spaces. They don't perform the function of acting as a shield from the elements, but they still maximize the available advertising space, drawing potential customers in.
At Tent Renters Supply, we have a large variety of event tents for sale. They can be ordered from our inventory and then decorated with advertisements, information, and other signage. We also provide customers with the ability to customize tents. They can display any graphics the customer can think of. Bold colors and logos that pop are excellent ways to get customers' attention, and that is most easily done with one of our event tents.
Custom Event Tent Manufacturing
During our many years in event tent manufacturing, we have been able to provide quality tents for a wide range of events. Our event tents for sale come in a variety of styles and sizes. Our streamlined manufacturing process enables us to sell quality tents to our customers at reasonable prices, as well as make and deliver them quickly.
Our tents can be made just for the customer. Those who need smaller tents for a booth at an expo, or those who need something larger to shelter grills and fridges at concerts will find the perfect size to suit their needs from our event tent manufacturing center. The sizes and colors of the tents can be mixed and matched to provide customers with just the event tent they need.
Call Now To Order! (800) 865-5064